Podcast: Play in new window | Download
Brad Chaffee joins us on today's show to share how he paid off $26,000 in debt. Like many Americans, Brad and his wife fell into the debt cycle and had disagreements about money. After reading Dave Ramsey's Total Money Makeover it just made sense to Brad to pay off his debt. At first it was difficult, but it became easier as they went along.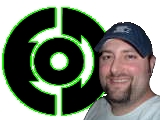 By getting debt free and working their plan, Brad and his wife are now on the same page in their marriage and have no money fights. Throughout the process Brad got some weird looks from his co-workers, especially after he sold his car and bought a beater. But Brad had a realization that it was only stuff that he was getting rid of and that made it a lot easier to let go.
Brad started EnemyOfDebt.com in April of 2008 as a way to blog about his journey getting out of debt. Brad's site is less about the numbers and more about the psychology of debt. The best way to get out of debt is to figure out the root cause of your debt in the first place and develop a reason to dump it. For Brad, his reason for getting out of debt was because he was sick and tired of giving other people his money. Today, Brad and his wife do not really have a 5 to 10 year dream of what they want to do because they are living their dream right now! Brad is able to stay at home with his children and home school his oldest son, they have the freedom to travel for long periods of time, and they are currently renting and saving up to pay for a home with cash!
"Debt is a hindrance, not a tool."  ~ Brad Chaffee
You can subscribe to the Debt Free Living Podcast either through Feedburner, iTunes, or Stitcher SmartRadio! The podcast can be found in iTunes under the JW's Financial Coaching Podcast. If you subscribe you will receive both the JW's Financial Coaching Podcast on Mondays and the Debt Free Living Podcast on Thursdays.
If you enjoyed this episode please leave a review in iTunes. For a step by step video of how that works please watch this video on how to leave a review in iTunes. Big thanks to my friend Glen Steinson for helping me create the video.
If you would like to take the steps necessary to start living debt free I would love to be a part of your journey. Here's how I can help