Podcast: Play in new window | Download
Jose Figueroa from figueroafinancial.com joins us on today's show to share how he and his family paid off $50,000 in debt in 29 months! Jose's motivation to get out of debt came from a spiritual conviction he had. He was handling all the finances in his home and it was wearing on him. In addition, he was managing million dollar projects at his job, yet he could not budget his own family's income.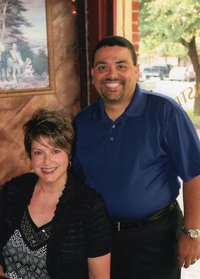 The big turning point in Jose's getting out of debt story was when they were first starting to pay down their debt. They had the transmission go out in their car and instead of turning to the credit card, they took the cash out from their emergency fund. It was a change from how they used to do it and signaled a new beginning.
By doing the budget together, a huge weight was lifted off of Jose's shoulders. Today he and his wife talk about money monthly and work together. Getting out of debt has enabled them to cash flow their son's college, move closer to family, give more and travel more. One of the things Jose learned from his journey was that he could swallow his pride and ask for help.  In addition, getting out of debt has taught him to be patient and has shifted his priorities with money.
Jose has been coaching now for two years. He really enjoys working with people when they have the "I got it moment" and they realize that they can change how they handle their money. One of the common mistakes he sees people make is that they rationalize their decisions. To him there is always a reason to rationalize but you have to develop a reason to change.
You can subscribe to the Debt Free Living Podcast either through Feedburner, iTunes, or Stitcher SmartRadio! The podcast can be found in iTunes under the JW's Financial Coaching Podcast. If you subscribe you will receive both the JW's Financial Coaching Podcast on Mondays and the Debt Free Living Podcast on Thursdays.
If you enjoyed this episode, please leave a review in iTunes. For a step by step video of how that works please watch this video on how to leave a review in iTunes. Big thanks to my friend Glen Steinson for helping me create the video.
If you would like to take the steps necessary to start living debt free, I would love to be a part of your journey. Here's how I can help.