Podcast: Play in new window | Download
Jane joins us on today's show to share how she paid off over $135,000 in student loans. She racked up most of the student loans while in graduate school. Jane got the desire to pay off her debt by having an uncomfortable feeling about having so much student loans. After graduating, she knew she had to get serious and knock out her loans as quickly as possible.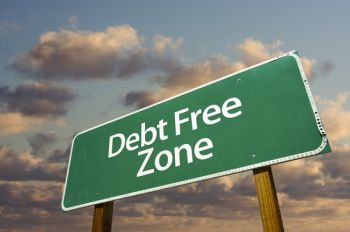 One of the ways Jane kept motivated throughout the process was to remind herself that every time she was spending money, she was essentially borrowing at 6.5% (her student loan's interest rate) to make the purchase. This kept her from overspending and allowed her to continue to make extra principal payments even when the balance was still big.
Now that Jane has no debt, the mental stress is gone and she is enjoying saving money and maxing out her IRA each year. One of her goals now is to start earning some residual income so she is not trading her time for money.
"One of the easiest ways to not have to pay back $100,000 is to not take it out in the first place." ~ Jane
You can subscribe to the Debt Free Living Podcast either through Feedburner, iTunes, or Stitcher SmartRadio! The podcast can be found in iTunes under the JW's Financial Coaching Podcast. If you subscribe you will receive both the JW's Financial Coaching Podcast on Mondays and the Debt Free Living Podcast on Thursdays.
If you enjoyed this episode, please leave a review in iTunes. For a step by step video of how that works, please watch this video on how to leave a review in iTunes. Big thanks to my friend Glen Steinson for helping me create the video.
Click to listen to previous episodes of the Debt Free Living Podcast.
If you would like to take the steps necessary to start living debt free, I would love to be a part of your journey. Here's how I can help.