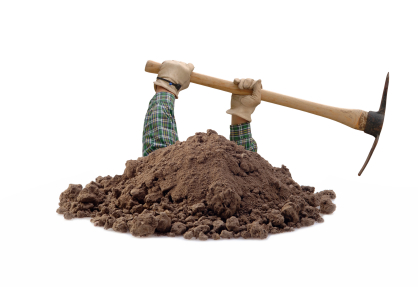 One of the joys of being a financial coach is working with people to dump their debt and experience financial freedom. To make this dream a reality, we work with people and show them how to start living on less than they make and to start paying off their debt using the debt snowball. It sounds simple but when I sit down with folks and hear how they have tried before to get out of debt, I often get complicated stories of how they tried to borrow money to get out of debt.
When it comes to your debt, the interest rate is not your problem. The debt is your problem! Home equity lines of credit, 401(K) loans, and debt consolidation are all popular ways of borrowing money to pay off debt, but at the end of the day they do not work! You are still in debt, except you changed the lender's name.
You can not borrow your way out of debt. By doing so, you are just robbing Peter to pay Paul. Yes, you might now have lower monthly payments that you can manage, but we do not want you just to manage your debt, but rather eliminate it for good!
If you fill a hole by digging another hole and putting the dirt in the old hole, all you have is just a new hole. Doing that would be weird, but that is exactly what we do when we borrow money to pay off debt. It does not work because it keeps you in debt. What we need to do instead is to get intense and decide to get rid of the debt once and for all.
To receive notifications of new posts, please

join our email list

or visit our

subscription

page
JW's Financial Coaching would love to sit down with you and give you a new perspective on your money. To learn how we can help you do that please click on one of the links below