To receive notifications of new posts, please join our email list.
I detest debt. I've seen how it robs people of their money, peace of mind, and freedom to live the life they choose. I've also seen how getting out of debt has changed lives and enabled people to do what they truly want to do now that they aren't paying their money to the bank. On the flip side I've also noticed how easy it can be to get comfortable with our debt and just accept the fact that it will always be there and never have any aspiration to pay it off.
The reason why we become so comfortable with debt is because debt is a way of life in our culture today. The average financial stats bear this out. We borrow for everything we buy. We borrow for our automobiles, our student loans, our home repairs and renovations. We even take out short term zero percent loans in the form of credit cards to pay for things like groceries, eating out, and our clothes.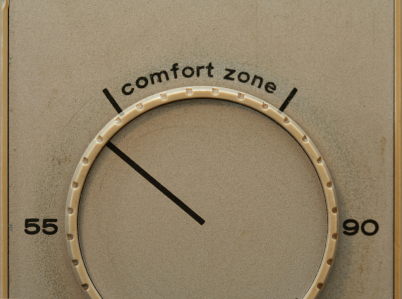 Everybody else is doing it and so do you and you never realize that life without payments is possible. You'll always believe you will live with a car payment, have student loan debt until you are 50, and that carrying 5 credit cards in your wallet is a way of life. But debt slowly drains your ability to build wealth and adds strain and stress not just to your finances but to your overall life as well.
So while getting comfortable with your debt is an easy thing to do, it can be very hazardous to your financial health. I don't want you ever to get comfortable with debt and blame it on low interest rates or "low" payments. My desire is for you to become focused and eliminate debt from your life and experience the freedom that you will have in your life. So if you're comfortable with your current debt, I challenge you to ask yourself why that is. You might realize that you aren't as comfortable with it as you thought.
Have you ever been comfortable with the amount of debt you had? If so, how did you get "uncomfortable" with it?