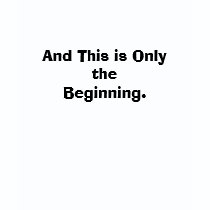 Congratulations! You just sent in that last payment on your Sallie Mae loan and you are now DEBT FREE! You can now take a deep breath and relax knowing that you have come to the end of your journey, or have you?
Oftentimes we think that once we pay off our debt that we have arrived financially. The thing is that the fun is just starting. By becoming debt free you have earned the ability to do the things in your life that you choose.  You get to save, spend, and give the way you have always wanted.
Being debt free does not guarantee you smooth sailing, but it does give you more options and the freedom to pursue the life your family desires. So if getting debt free is your only financial goal, you are selling yourself short as it is only the beginning of something special.
How has getting debt free allowed you to begin, not finish, your financial journey?
To receive notifications of new posts, please

join our email list

or visit our

subscription

page
To learn how JW's Financial Coaching can give you a new perspective on your money please visit one of the following links: