Podcast: Play in new window | Download
Highlights of today's show:
How training for the Olympics is like personal finance
Answering a listener's question on prioritizing old debts
Don't try to repay old debts until you have the cash
If you can't pay all your current debts try the pro-rata method
Webinar coming up on August 30th at 9PM EST. More details to come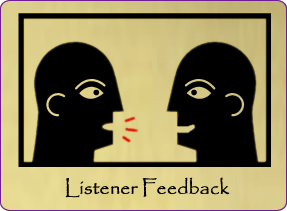 The best way to
pay off your debts is via the debt snowball method. But how do you determine what debts go into the debt snowball? What about old outstanding debts that you aren't being contacted about? What if you can't pay all of your debts, how do you prioritize them? Today we answer those question sent into us via a listener and discuss how to prioritize your debts.
When prioritizing old debts it is good to remember to put current debts into the debt snowball and take care of them first. Then, after you take care of all your current debts, go back and try to settle your old outstanding ones. To help determine what debts you owe, get a free copy of your credit report and then save up enough cash to settle with each one, one at a time.
If you are unable to pay all of your debts with your income, you need to prioritize which debts to pay on first. Remember, you always have to take care of your four walls first; food, shelter/utilities, transportation, and basic clothing. But after those needs are met in the short term we recommend using the pro-rata plan of paying on the rest of your debts.
Finally I am doing a webinar on Thursday August 30th, titled "You Are Debt Free . . . Now What?" I would love for all of the listeners to join us if you'd like. If you can't make it to the live presentation please sign up anyway to receive information on catching the replay.
As a reminder, if you too would like me to answer your question on the show, please email me at JWFinancialcoaching@gmail.com or fill out the form on the contact page. I would love to answer your questions on air and feel free to ask anything related to personal finance.
You can subscribe to future Podcasts through Feedburner, Stitcher SmartRadio, or iTunes. Or you may listen to the podcast on the JW's Financial Coaching Facebook Fan page. In addition, if you have enjoyed the show for a while now, please leave a review of the podcast on iTunes. For a step by step video of how that works, please watch this video on how to leave a review in iTunes. Big thanks to my friend Glen Steinson for helping me create the video.
If you have any comments, questions, or ideas for future shows you can send them to me and I will integrate them into a future show. There are two ways to get in touch with me:
1.) Email me at JWFinancialcoaching@gmail.com – Please put "podcast" in the subject line and keep your questions brief so they are readable on air.
2.) Simply fill out the form on the contact page. Please fill out your name, email, and your question/comment/suggestion and we will read it on air.
You can find prior editions of the podcast at the podcast archive page.