Podcast: Play in new window | Download
Highlights of today's show:
One of the best things you can do for your marriage is to get on the same page financially
Focus more on the "Why" instead of the "What"
Sometimes you have to compromise
Share what getting on the same page would mean to you
Receive access to the "JW's Manifesto on Money" by signing up for the JW's Financial Coaching newsletter
I don't know what it is, maybe it's that my wife and I are celebrating our wedding anniversary this week, or maybe that it's wedding season. But I felt like today I needed to talk on the podcast about how to get you and your spouse on the same page financially. It's one of the best things that can happen to your finances but a lot of times it's harder said than done and will keep a couple from winning with money.
Today we discuss the four ways to help get your marriage on the same page financially: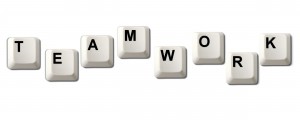 Focus on the "Why" and not the "What"-So often one spouse will read a book, blog, or listen to a new podcast on money and they'll get so fired up that they'll come home and talk about "What" they need to do; cut up the credit cards, start to budget together, sell the other's car. But they don't share the "Why" and they wonder why their spouse looks at them funny and says "You're crazy!" But if you instead share the "Why," there is a greater chance of you coming together and coming to an agreement.
Be patient-Along with #1, you need to be patient with your spouse. Just because you got some new information and are ready to become intense with your money doesn't mean that your spouse will be just as enthusiastic. But give it some time; the more you talk about and discuss it, the more they will get comfortable with the idea of making changes in your financial life.
Be willing to compromise and work together-You might be ready to sell both your cars and cut up your credit cards and never use them again, but your spouse might not want to. What do you do? You compromise and maybe you decide to take the lead, sell your car, stop using credit cards and instead use cash. This will work because your spouse will see what this does to your bank account each month and before you know it they'll be willing to sell their car as well. You might not always get what you want, but the more you compromise with each other the closer you will come to sharing your finances together.
Share how much it means to you-Your spouse might be hesitant to get on board with a financial plan because they might think this is just a fad you are going though. But if you have a sit-down conversation and share what being on the same page will mean to you, I think your spouse will realize you are serious about this and will be more willing to work together.
There's how I would go about getting on the same page financially with your spouse. But what about you? How have you gotten on the same page with your spouse and what did it do for your marriage? I'd love to hear your thoughts in the comment section below.
Also I'm doing an upcoming podcast on how to save money on vacations. If you have any tips on how to save money on travel, where to get good deals on the Internet, or some nice vacation spots that people don't know about, please contact me and I'll share your tips with the listening audience.
In addition, I finally have created a newsletter for JW's Financial Coaching. This newsletter will be published once a month and will have exclusive content, allow you to learn of new products and features from JW's Financial Coaching first, and let you know about other good personal finance information around the net. You can register for the newsletter here, and in addition to receiving the newsletter, those who sign up will receive a free download of the "JW's Manifesto on Money." This is a 20 minute audio recording sharing my views on money including the topics of spending, debt, saving, marriage and money, where money fits in your life, and how you can win with money. I'm excited to share the manifesto with my newsletter subscribers.
You can subscribe to future podcasts through Feedburner, Stitcher SmartRadio, or iTunes. Or you may listen to the podcast on the JW's Financial Coaching Facebook Fan page. In addition, if you have enjoyed the show for a while now, please leave a review of the podcast on iTunes. For a step by step video of how that works, please watch this video on how to leave a review in iTunes.
If you have any comments, questions, or ideas for future shows you can send them to me and I will integrate them into a future show. There are two ways to get in touch with me: 1.) Email me at JWFinancialcoaching@gmail.com – Please put "podcast" in the subject line and keep your questions brief so they are readable on air. 2.) Simply fill out the form on the contact page. Please fill out your name, email, and your question/comment/suggestion and we will read it on air.
You can find prior editions of the podcast at the podcast archive page.